The Urology Group
Our urology specialists are focused on your unique and personal health needs.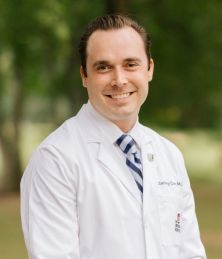 Dr. Zachary Corr graduated Summa Cum Laude from Drury University in Springfield, MO, where he obtained his BA in Biology and Chemistry. He received his Doctor of Medicine from the University of Tennessee Memphis, college of Medicine where he completed his residency training as well. Dr. Corr is a member of the American Medical Association, American Urological Association and American Association of Clinical Urologist.
Dr. Corr is a native of Memphis, Tennessee and attended White Station High School. When away from the office and the hospital, Dr. Corr enjoys spending time with his wife and children, following college football and the Grizzlies.